In the years since Charles Dickens toured with his readings of "A Christmas Carol," many authors have taken on the topic of the Christmas season in their works. One author who has given this holiday an especially unique treatment is David Sedaris. Much like Dickens, his stories explore the lives of those around him as he wonders how they approach the season with their own holiday spirit, and why. Below are some examples of his work. The first, "Santaland Diaries", was written as a short story and has also been adapted into a play. In this Dickensian work he passes judgement and creative observation on the lives of strangers from his inside perspective as an Elf in Macy's Santaland. "Six to Eight Black Men" explores the idea that other cultures' approaches to Christmas may be shockingly different from those that Dickens gave us.
This American Life/David Sedaris' "Santaland Diaries"
"Christmas and Commerce": This 1996 Christmas broadcast episode of This American Life on NPR (National Public Radio) discusses intersections between the holiday spirit and the world of retail. The episode contains four acts, featuring interviews and reports as well as a recording of David Sedaris' "Santaland Diaries".
Listen to streaming audio or download the episode here!
Alternative Christmas Traditions: 'Six to Eight Black Men'
For more holiday writings by David Sedaris, check out this short story. Also released in his book Dress Your Family in Corduroy and Denim and in Holidays on Ice, this narrative focuses on Mr. Sedaris' musings on a strange Dutch holiday tradition and some of the things that remind him of his American pride around the holiday season:
"People who traditionally open gifts on Christmas Eve seem a bit more pious and family oriented than those who wait until Christmas morning. They go to mass, open presents, eat a late meal, return to church the following morning, and devote the rest of the day to eating another big meal. Gifts are generally reserved for children, and the parents tend not to go overboard. It's nothing I'd want for myself, but I suppose it's fine for those who prefer food and family to things of real value."

- David Sedaris, "Six to Eight Black Men" (2002)
Read the full text here.
Film Adaptations
In addition to its many stage adaptations, A Christmas Carol has been repeatedly adapted for film and television. Below are some excerpts from well-known film versions of the tale. Some are decades old, others are more recent re-tellings. As you watch, think about what makes these versions different from the Goodman's production. Even a story as classic as Carol can have many interpretations.
Trailer for Disney's 2009 computer animated A Christmas Carol, directed by Robert Zemeckis and starring Jim Carrey as Scrooge and the Ghosts of Christmas Past, Present, and Yet to Come. This newest adaptation is full of special effects.
An excerpt from the 1951 version directed by Brian Desmond Hurst, starring Alastair Sim as Scrooge. This version is known in part for its unique scene depicting Jacob Marley's death, which appears in this segment.
Scenes from the 1970 musical adaptation Scrooge!, directed by Ronald Neame and starring Albert Finney as Scrooge. This excerpt shows several of the musical numbers, featuring Scrooge and the Cratchits.
From the 1992 Muppet Christmas Carol. In this scene, Scrooge (played by Michael Caine) takes a journey with the Ghost of Christmas Present.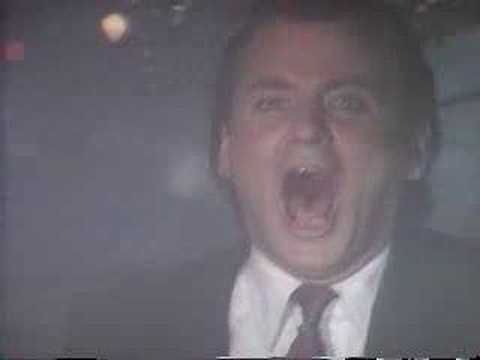 Trailer for the 1988 adaptation Scrooged. This film places Bill Murray in the role of the miser as the youngest TV executive. Weird, dark, funny and definitely '80s, it explores the classic story in a postmodern context.