Tony Award- and MacArthur "Genius" Grant-winning director Mary Zimmerman's breathtaking new production of Candide is the theatrical event of the season.
Featuring the music of Leonard Bernstein with contributions from the greatest lyricists of the 20th century–from Stephen Sondheim to Dorothy Parker–this outrageous musical satire tells the story of the naïve Candide, who is banished for romancing the Baron's daughter only to be plagued by a series of absurd hardships that challenge his optimistic outlook of life and love. Candide will leave you enchanted.
Opens September 27, 2010
Candide Synopsis
A synopsis of Voltaire's Candide
Our main character, Candide, is banished from his home in Westphalia when his blossoming relationship with the young and beautiful Cunegonde is found out by her father, the Baron von Thunder-ten-tronckh. While mourning for his love, Candide is tricked by two soldiers into joining the Bulgarian army. After witnessing the atrocities of war during the battle of the Bulgars against the Abars, Candide escapes to Holland. Starving and homeless, he befriends Jacques the Anabaptist. He then reunites with his former mentor and philosophy teacher from Westphalia, Pangloss, who is now syphilis stricken. Pangloss informs Candide that Bulgar soldiers destroyed the Baron's castle in Westphalia; murdering Cunegonde and her entire family. Jacques secures treatment for Pangloss, before taking the two with him on a voyage.
A storm shipwrecks the ship, drowning everyone but Candide, Pangloss, and a sailor who failed to rescue Jacques. They wash up on the shore of Lisbon right as an earthquake destroys the city. The inquisition enacts an 'auto-da-fe' in which Pangloss is hanged and Candide flogged in order to save the town from future earthquakes. An old woman comes to Candide's aid and nurses him back to health. Once healed, she brings him to a disguised Cunegonde. Cunegonde explains how she was a mistress to a Bulgar Captain before being shared between the Jewish merchant Don Issacar and the Grand Inquisitor. She saw Candide at the 'auto-da-fe' and sent her woman to care for him. During Candide and Cunegonde's reunion, Don Issacar returns followed shortly by the Grand Inquisitor, to claim Cunegonde's services. Candide kills them both within minutes of the other. He, Cunegonde, and the old woman escape together to Avacena.
Candide rejoins the Bulgar army as a captain once they reach Spain. They take to sea, and the old woman discusses her fall from being born a wealthy princess, to a life of slavery, poverty, and mutilation at the hands of her various captors. They reach South American and meet govern Don Fernando d'Ibaraa y Figueora y Mascarenes y Lampourdos y Souza who propositions Cunegonde to marry him. Under guidance from the old woman, Candide flees the province with his new servant Cacambo leaving Cungonde behind with the governor.
On their way to Paraguay, Cacambo and Candide discover Cunegonde's brother who through a series of adventures has become a Jesuit priest. He draws his sword hearing Candide wishes to marry Cunegonde, but Candide is quicker, killing him in moments. The two men escape to an unknown country where Candide kills what he believes are two apes harassing young women. In actuality he has murdered two 'Oreillons. Candide and Cacambo are captured and nearly eaten before Cacambo persuades the 'Oreillons to let them live.
By chance, Cacambo and Candide arrive in the utopian society of Eldorado. After lavish dinners and exquisite treatment, Candide decides to leave with riches untold along with Cacambo in order to find Cunegonde.
Once in Surinam, Candide sends Cacambo to collect Cunegonde. He plans for their reunion to happen in Italy, away from the jealous governor, but he is swindled by the Dutch merchant Vanderdendur while arranging this trip. After holding a competition to find the most unfortunate person, Candide chooses Martin the scholar as his new traveling companion. On their way to Italy they stop in France long enough to meet an Abbe who takes them gambling, dining, and attempts to rob Candide blind.
Candide and Martin reach Italy, but Cacambo and Cunegonde are nowhere to be found. Several months pass before Candide finds Cacambo waiting tables as a servant. Cacambo informs Candide that Cunegonde awaits him in Constantinople. She and the old woman are now slaves to a prince. On the ship to Constantinople, Candide discovers Cunegonde's brother as well as Pangloss. Candide buys both men their freedom, and the two join Candide, Cacambo, and Martin to rescue the old woman and Cunegonde out of slavery. Candide and Cunegonde are married, without the approval of Cunegonde's brother who is sent back to the ship's galley. Finally, the group lives together in Turkey, doing their respective tasks to make their garden grow.
On Stage
The Cult of Candide
By Steve Scott
Although Candide was a commercial flop in its initial Broadway production in 1956, few modern musicals have enjoyed such a continuing history of reinvestigation and reimagination. Due in large part to its classic Leonard Bernstein score, it has become a staple of the American musical repertoire, revived and reinterpreted by everyone from college theater departments to major opera companies, proving as resilient as its fabled central characters.
The idea for musicalizing Voltaire's satiric novella came to Bernstein and playwright Lillian Hellman in the midst of the anti-Communist Congressional purges of the early 1950s. Both outspoken critics of the movement, the two had recently collaborated on an adaptation of Jean Anouilh's The Lark, and agreed that the political excesses of 18th century France perfectly mirrored the assault on individual rights that they were experiencing. It was a daunting challenge: the endless series of cataclysmic events that befall the title character and the uniquely spare, witty style of the author were both difficult to translate effectively to the stage. Collaborating with lyricist John La Touche (who left the project within a few months), Hellman and Bernstein began work in early 1954. They were still at work on the project two years later, now with the young poet Richard Wilbur (fresh from his much-admired adaptation of Molière's The Misanthrope) as lyricist. Typically, Bernstein was involved with other projects at the same time: the score for the film On the Waterfront, a variety of orchestral compositions, and the first phase of a musical adaptation of Romeo and Juliet that would eventually become West Side Story. Despite these interruptions, Bernstein was slowly fashioning a score for Candide that reflected an astonishing variety of disparate classical sources, from Verdi to Gilbert and Sullivan to Franz Lehar (the "Mazurka," replete with such musical jokes as an extravagant main theme, intentionally wrong notes and musical bleats) to the "Jewel Song" from Faust ("Glitter and Be Gay," which would become one of the show's most celebrated songs). The composer also contributed one of his most heartfelt ballads to the score: "Make Our Garden Grow," an eloquent plea for tolerance and understanding. Hellman's book evolved through a seemingly endless number of versions, eventually incorporating contributions from such collaborators as Dorothy Parker and James Agee. Finally, rehearsals began in the late summer of 1956. After a brief tryout in Boston, Candide premiered on Broadway, under the direction of Tyrone Guthrie and featuring Max Adrian as Dr. Pangloss, Robert Rounseville as Candide and Barbara Cook as Cunegonde. Although reviews were generally good (especially for Bernstein's score), the production's blend of opera, musical comedy and social commentary proved challenging for audiences and the show ran for only 73 performances.
Although the show's cast recording attracted a cult following among musical theater aficionados, few new productions of Candide were attempted until 1974, when Robert Kalfin, director of Brooklyn's Chelsea Theater Center and an impassioned fan of the Broadway production, persuaded director Harold Prince to create a new version of the show for the Chelsea's in-the-round performance space. Prince approached Hellman, who was herself no longer interested in working on the project but agreed to let another adapter have a try at the book. Prince then went to Hugh Wheeler, his collaborator on the recent A Little Night Music, who created a new book that was short on political commentary but emphasized the loopy humor that infused Voltaire's satire. Bernstein was called upon to contribute additional music, new lyrics for some sequences were composed by Stephen Sondheim and Prince hired a cast notable for its youth and energy to bring new life to the play. Played on an ingenious Eugene Lee-designed set which threw the audience into the middle of the action, this new Candide was, in the words of Bernstein biographer Meryl Sechrest, "a cross between a circus and a funhouse." Its Chelsea run sold out completely, and the show eventually moved to the Broadway Theatre, where it would run for a healthy 741 performances.
Despite the unexpected success of Prince's revival, Bernstein missed some of the material that had been cut from the show, as well as the necessarily reduced orchestra for the Chelsea version. He lobbied for a new production which would essentially retain Wheeler's more farcical approach (now expanded with additional scenes) while including musical numbers composed for but not heard in the original production. In 1982, again under Prince's direction, the New York City Opera presented this expanded Candide, which drew renewed respect from critics for Bernstein's work. Peter G. Davis wrote, "This is probably Bernstein's grandest, wittiest, most sophisticated theater score, showing the full range of his talents…all of it crafted with a virtuosity far beyond the capacities of most Broadway composers." This "opera house version" was embraced by opera companies around the world, and would remain in the repertory of the New York City Opera for more than two decades. In 1988, Bernstein and John Mauceri created a "final revised version" of the show for the Scottish Opera, which included additional and reconfigured music and changes to Wheeler's book by Jonathan Miller. Later that year, Bernstein himself conducted a recording of this version, featuring singers Jerry Hadley, June Anderson, Christa Ludwig and longtime Bernstein collaborator Adolph Green as Pangloss. Meanwhile, Hal Prince brought Candide back to Broadway in an opulent 1997 production featuring performers from opera (Harolyn Blackwell) and musical comedy (Jim Dale, Andrea Martin, Jason Danieley and Brent Barrett).
A year later, British director/playwright John Caird created yet another new iteration of the show for a production at London's Royal National Theatre (RNT), featuring noted British actor Simon Russell Beale as Pangloss, and a new book by Caird himself which was more faithful to Voltaire's original than any previous version. Although Bernstein's score remained intact, both Sondheim and Wilbur provided slightly revised lyrics for some songs. British critics applauded the play's political observations (The Daily Mail observed that "with Europe making a mockery of itself once more, this stunning revival of one of the great lost musicals could not be more timely"), its unique comic style, and, once again, Bernstein's classic score: "You laugh, you weep, you cry," wrote one reviewer. "The music is fantastic—graceful, just perfect" gushed another. The "RNT version" of Candide remained in the repertory for a year, and has been produced repeatedly since.
Now a staple of the musical theater repertoire, Candide has continued to inspire new interpretations. A 2004 semi-staged New York Philharmonic concert version, conducted by Marin Alsop and starring Kristin Chenoweth as Cunegonde, updated some of the play's references by substituting contemporary icons for Voltaire's characters (for example, the judge at Candide's Inquisition became Donald Trump). In 2006, in a production at the Théâtre du Châtelet in Paris and at La Scala in Milan in honor of the show's 50th anniversary, director Robert Carsen turned Candide into an indictment of American moral deterioration, lampooning rampant consumerism, imperialism, mass-market entertainment (the play's setting was a giant TV set, whose channels were changed periodically by Voltaire as the narrator) and perhaps inevitably, the Bush administration. Dozens of other productions in theaters and opera houses around the world now attest to the ascendancy of Candide to its status as one of the classics of the contemporary musical stage; once viewed as an uneasy hybrid of classical music and "legitimate" theater, its combination of irresistible theatricality, trenchant social commentary, wit and glorious music has brought it renewed and vigorous life—and forever justified the passions of its creators, whose faith in the piece was summed up by composer Bernstein: "There's more of me in that piece than anything else I have ever done."
A Conversation with Mary Zimmerman
Interview by Lara Ehrlich
You know Mary Zimmerman's work from Journey to the West, Notebooks of Leonardo da Vinci, The Odyssey, Mirror of the Invisible World and Silk, among other celebrated Goodman productions. Starting September 17, Ms. Zimmerman's breathtaking new production of Candide launches the 2010/2011 Season—the Best of All Possible Seasons! Ms. Zimmerman recently took the time out of rehearsal to talk with the Goodman's Lara Ehrlich about her new adaptation of Candide.
Lara Ehrlich: What first drew you to Candide?
Mary Zimmerman: I've always been drawn to adapt thorny, difficult, epic old texts. Voltaire's Candide has that epic sweep and broad range of feeling that I like, and it is full of difficult things to stage, which I like as well. And then Bernstein's music is so glorious.
LE: What is the story about?
MZ: Well, a young man named Candide is the illegitimate relative of a Baron in a small province called Westphalia. He is brought up in the company of his noble relatives and tutored with the Baron's daughter named Cunegonde. Their tutor is a professor named Doctor Pangloss, who claims that Westphalia is "the best possible place in all the world."
When Candide falls in love with Cunegonde and proposes to her, his benefactors turn on him and kick him out of the kingdom without a penny. The rest of the story follows Candide making his way in the world, having adventure after adventure. He is candid and honest and innocent, and he is mistreated and swindled over and over again. Cunegonde and her family also meet great misfortune in a war, so some of Candide's adventures involve reuniting with her, separating from her and reuniting with her again.
LE: Is it a challenge to find the right tone when staging Voltaire's satire?
MZ: Finding the tone is the most difficult key to Candide because terrible, terrible things happen to the characters, yet the novel is hilarious. What makes the play funny and absurd (I hope) is the way in which chance and mischance pile up so fast and furious—while the characters' views of the world—as all for the best—remains absolutely unchanged in the face of all evidence to the contrary.
LE: Could you talk about the challenge of working with a variety of different adaptations of Voltaire's text?
MZ: Well, I read all the previous adaptations—the books for the musical—about three or four years ago, and then I stopped reading because I wanted to go back to Voltaire's original novel. The primary challenge is that many of the songs written throughout the years are lyrically tied to differing narrative structures contributed by each of the adapters. Some of the versions have big changes from the original structure of the novel, and some of the songs have lyrics that are tied to events or circumstances that don't exist in the novel. Yet we want to preserve these songs in a context that makes sense, while trying to be as trusting as possible of Voltaire's original structure and story.
LE: After all of these adaptations, why does this novel still appeal to audiences?
MZ: Candide is a tougher text than people realize. It is quite brutal in a way, and it challenges some of our most cherished ideas—ideas about one's own virtue and the virtues of one's own home. I think this production is challenging in whichever country it is performed, because every country thinks it is the best in the best of all possible worlds.
The novel and the musical ask people to think about the fact that life is really complicated and that quite random, quite tragic things happen all the time. It rejects blithe optimism, or the idea that everything is part of a grand plan as an excuse for inaction in the face of social injustice. This novel is always contemporary because there is always reason to point out hypocrisy and abuse of power.
LE: You are renowned for your unique visuals and innovative use of set and props. What can you tell us about the design of the production?
MZ: I want to maintain surprises in everything I do, so I don't want to give it away!
LE: You have cast a talented ensemble of actors from Chicago, Washington, D.C. and New York.
MZ: Yes, this is a co-production with Shakespeare Theatre Company in Washington, D.C., so we have some D.C. actors, a lot of Chicago actors and a few New York actors. I have three people from the group of 19 with whom I have worked extensively: Jesse Perez, Erik Lochtefeld and Tom Aulino.
LE: Which roles are they playing?
MZ: Well, who knows? I mean, I know their larger roles, but a great many parts are assigned day-to-day, because in the way I work there is no script when we start rehearsal—except the original text I'm adapting. I'm inspired by every hour that I spend with the cast and the script is made with a particular company in mind—the company that is already in process with me. However, I don't write the script with the actors; I write it on my own in the hours between rehearsals. When I start with an ensemble, we have the base text that we are working from and we have our set and some major costumes and what we call "ensemble costumes" and that's about it. It is a tremendously intense, concentrated process for the whole company and one that requires enormous flexibility, rapidity and skill on the part of all the staff and creative team.
LE: What are you hoping audiences will take away from this production?
MZ: I am hoping that audiences take away extreme and exquisite entertainment. Candide has gorgeous music and it is incredibly witty, both lyrically and musically. Voltaire's and Bernstein's works are both achievements of such high order that when combined, they remind us what is best in human beings—what people are capable of at their best—at the very same moment they are showing us what is worst. And in this way, this formal way—the work manages to be affirmative—even transcendent—in the face of its own cynicism and brutal satiric edge.
More Bernstein, More Candide
Bernstein spent much of his life perfecting the score of Candide and presenting it in various genre. While he is best known (outside of the music community at least) as a composer, he was also a master conductor. Below are links to some of his live conducting performances, television broadcasts, and other recordings involving Candide and other musical works:
Bernstein conducting the Candide overture with the London Symphony Orchestra on Dec. 13, 1989: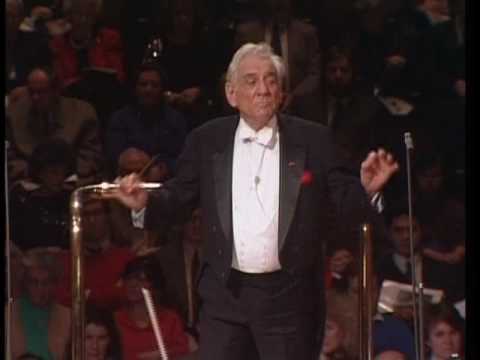 Excerpt from an episode of the television program Omnibus on American Musical Comedy, broadcast on Oct. 7, 1957:

Candide Press and Rehearsal Photos
Press and rehearsal photos from Candide.  See the cast in the rehearsal process for Mary Zimmerman's playful and energetic adaptation.
Candide Activities
Curious to learn more from your study guide on Candide? Many of the articles in the Candide study guide have corresponding activities that are great for the classroom or individual learning. The goal of these activities is to help enrich your understanding of the articles. Each activity is listed under the title of its article. These range from written projects, to research, to performances and presentation. Some require help from teammates, and some are individual endeavors. You can find them below:
Leonard Bernstein: Conductor, Educator, Composer, Legend
Activity 1: Research a piece of music Bernstein wrote – this could be anything. Present your findings to the class. Play the music. Discuss: What do you like about it? What don't you like? What makes this piece of music unique?
Activity 2: Look at the different productions of Candide and when they were performed. What else was going on in the world at this time? Could it have affected how audiences felt about the show? Research one of the productions, its social context and interesting points, and present your findings.
Activity 3: Find a piece of music. This could be popular, classical, whatever. Teacher should present a short lesson on notes and time signatures in music (half note, whole note, quarter, eighth, sixteenth, etc.) Present the music to the class. Students should attempt to identify the time signature of the music, beats, and measures. Even harder: can you tell what key the music is in? Research the chart of major and minor scales.
The Hand of an Angry God? Exploring the Lisbon Earthquake
Activity 1: Think about disasters you've heard about or experienced in your lifetime. These could range from Katrina to the devastating earthquakes earlier this year in Haiti or the flooding in Pakistan. Research these. How were they similar to the Lisbon earthquake? How were they different? Write a poem like the one Voltaire wrote about Lisbon outlining your feelings on the event.
Activity 2: Pretend you are the Marques de Pombal. How would you deal with a major disaster if you were in charge? Write a letter detailing your plans to the "King". Be sure to discuss a plan to redevelop the city, as well as provide aid to survivors. How would you suggest such a disaster be prevented in the future?
Activity 3: With a few other students, do some research on the earthquake. Focus on personal accounts, if you can find them. Then, put yourself in the place of a person in Lisbon during the time of the earthquakes and their aftermath. Write a short script about the earthquake from the perspective of these characters and perform it in class. You could write as: an English (or other foreign) merchant, a priest, King Jose, a Portuguese middle-class businessman, or a Portuguese commoner. Think about how that person's socioeconomic position makes their perspective unique.
Francois Marie Arouet: Voltaire!
Activity 1: Choose a partner. In partners, pick two Enlightenment philosophers. One should be Voltaire. Who is the other philosopher, and what were their beliefs? In the character of these two philosophers, have a debate. Think about where the thinkers agree and disagree, and why. Present this debate as a short performance for the class.(Note: You could write a script outline, or improvise based on your previous knowledge. You decide!)
Philosophizing on Philosophy
Activity 1: Do you have a classroom mission statement? Take some time to analyze your school, classroom, and personal mission statements regarding your education. If your school is participating in the Student Subscription Series, how does your school mission statement relate to the Goodman's program philosophies?
Entertaining Structure
Activity 1: Once you are able to successfully identify Voltaire's use of literary devices from the text, try utilizing a few in your own writing. Candide is, after all, a masterful critique on the social issues which were present in Voltaire's time.
To try your hand at establishing your own style: compose a review of your favorite T.V. show, critique a book or newspaper article, or write your own short story. Pick two or more literary devices to describe the content, characters, and plot.
Activity 2: Can you think of other forms of modern satire? Are there shows or books that specifically speak to high school students?
The Hero's Journey by Joseph Campbell
Activity 1: The Hero's Journey Mapping Exercise: Throughout the course of the play, Candide and his company make their way all over the globe, from Europe to the Americas and back. Using a modern world map, chart the course of Candide's major characters as they make their way through the plot. As part of the exercise, you should:
Define the paths of each character to different locations around the world. Be specific about what occurs in the play's action at each of these locations.
Things you might notice: Some of the countries Candide travels through no longer exist. What countries are they now? Are there some locations in the play that never existed (i.e. El Dorado) in the first place? If so, based on what you know about what Voltaire describes, guess where these places would be. How long do you think each stage of this journey would have taken? Compare travel in Voltaire's day with travel now.
Activity 2: But Wait, What About the Hero?: Using Campbell's Hero's Journey in the guide as a template, create a Hero's Journey map for Candide. What are the moments in the story that represent these pivotal changes in the Hero's Journey?
Create this as a board game. You can follow some of the rules on the Hero's Journey board, or create your own.